AMERICAN BIKE SHOP VOOR ALLE HARLEY-DAVIDSON ONDERDELEN EN ACCESSOIRES VAN A(CCU) TOT Z(ADEL)
ABS webshop /
Remmen ( Blokken/Schijf )
/
Blokken OEM 2000-up
/
ABS partnumber: 022933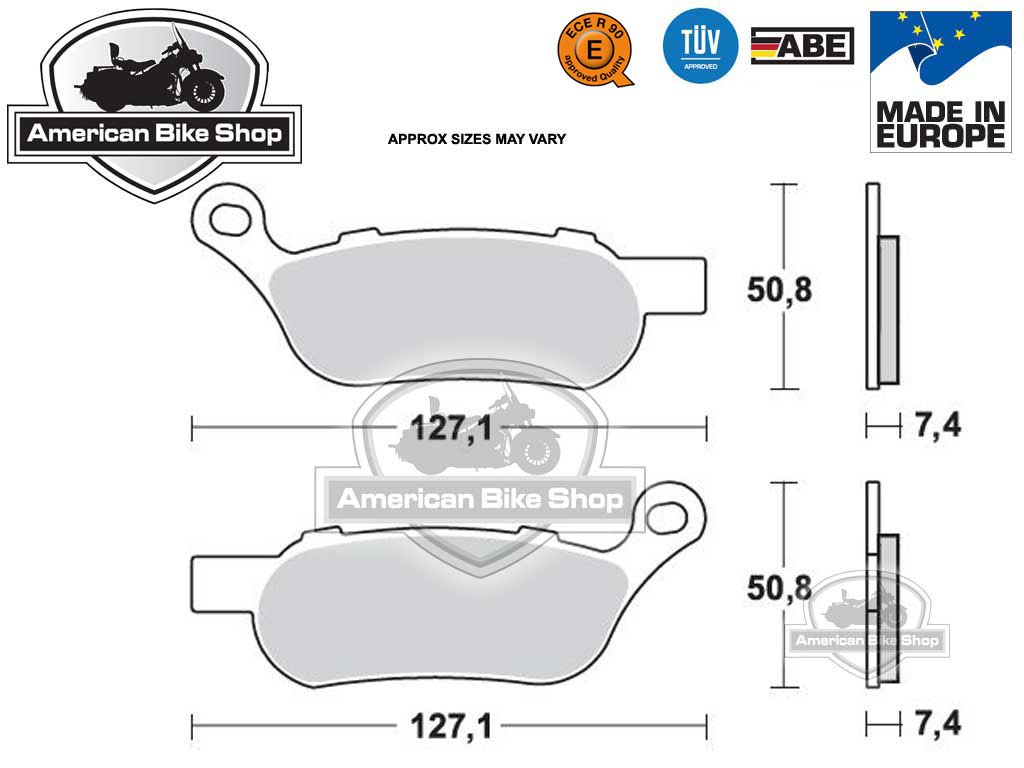 Remblokken 2008-up achterrem
The standard in sintered pads.

• Long lasting pad.

• Quick reaction time & excellent stopping performance.

• Completely metallic sinter pad.

• Perfect combination of fading-free braking performance, brake feel and thermal stability.

• Short bedding-in period; full performance in dry and wet conditions.

• Can be used with nearly any brake disc type.

• Recommended for road and track use.

• For all models listed with brembo calipers.

Softail models 2008-2017
FXS/ FXSTB/ FXSTC/ FLS/ FLSTC/ FLSTF/ FLSTN/ FXCW,
FXCWC/ FLSTFB

Dyna models 2008-2017
FXD/ FXDC/ FXDB/ FXDL/ FXDF/ FLD/ FXDWG



ABS partnumber: 022933

€ 32,50

per paar

Leverbaar binnen
2-3 werkdagen.
CLOSE