AMERICAN BIKE SHOP VOOR ALLE HARLEY-DAVIDSON ONDERDELEN EN ACCESSOIRES VAN A(CCU) TOT Z(ADEL)
ABS webshop /
Sturen ( Stuur )
/
1 inch Zwart
/
ABS partnumber: 004190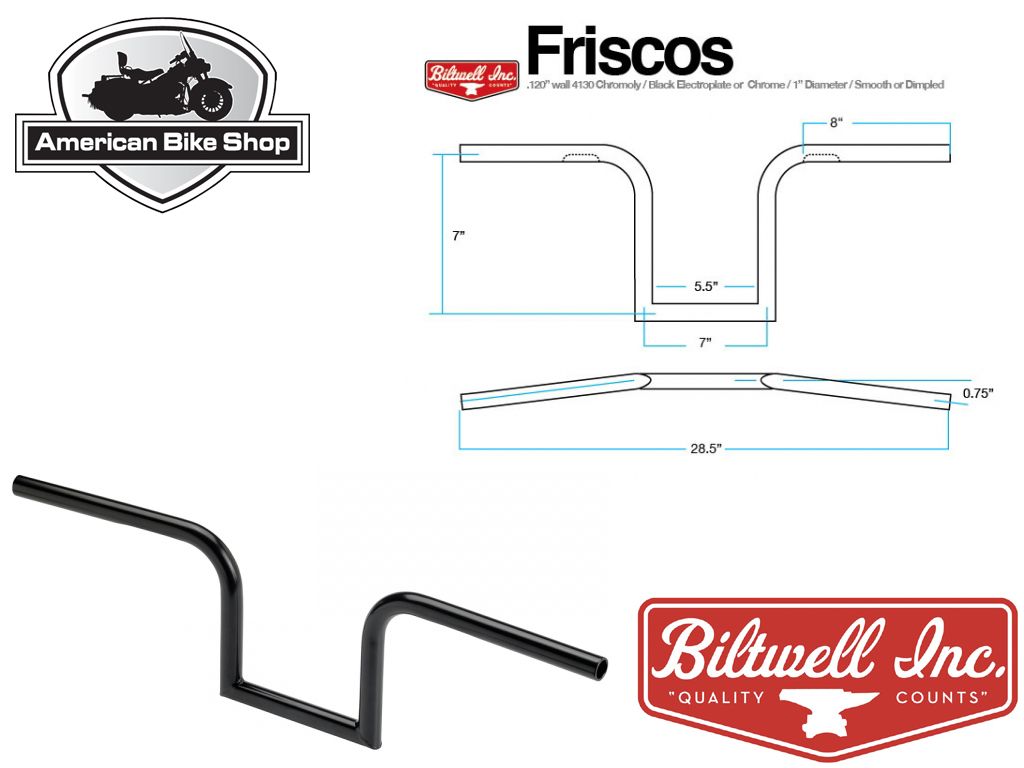 Frisco Handlebar Black
BILTWELL 1" CUSTOM HANDLEBAR

Precision crafted from seamless 4130 chromoly steel.

Matte black electroplate finish; non dimpled.

74-82 all models and custom use.

7 inch rise ( 18cm ).

Risers are sold separately and can be found in this chapter.



ABS partnumber: 004190

€ 219,00

per stuk

Leverbaar binnen
2-3 werkdagen.
CLOSE